All Available Positions
Nursing Opportunities
Physician and Provider Opportunities
Thank you for your interest in joining our winning team at Valley View Medical Center.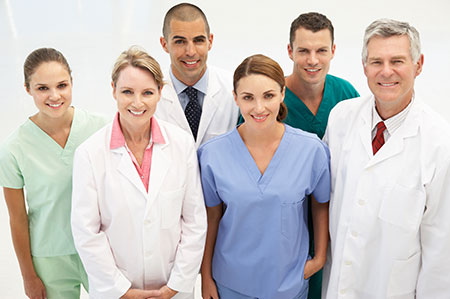 A career at Valley View Medical Center is more than just a job. A great work and community environment blends healthcare professionals who grew up in the Tri-State area with those new to the region. Valley View creates an excellent workplace for our employees at the Tri-State's newest state-of-the-art hospital. The benefits package includes top pay scales, an improved tuition reimbursement policy, opportunities for internal growth and promotion, matching 401(k) retirement plans, sign-on incentives for key positions, and relocation assistance for eligible positions.
The Tri-State area has sunshine almost every day of the year. The beautiful clear skies, breathtaking sunsets on mountains to the east and west of us, and a mixture of the Great Outdoors along Arizona's West Coast (the Colorado River), plus bountiful indoor activities, provide something to do for everyone of any age.
If you are interested in joining an exciting and dynamic team of healthcare professionals, please use the link above, or call our Human Resources department at 928-788-7020.
To learn more about our communities and the Tri-State area, click here.